Master Degree Program Accredited by A.R.A.C.I.S., organized by the Department of Biology and Environmental Engineering - Faculty of Horticulture
Qualification achieved: MS in Environmental Engineering Professional competencies offered by Master MERN:
Deepening the cognition of criteria and methods of assessment and sustainable use of natural resources of agroecosystems (soil, water, flora, fauna) for their ecological management;
Knowledge of the methodology of solving environmental problems regarding the ecological management of natural resources, for the foundation of a correct judgment and the formulation of constructive decisions of ecological management;
Deepening the cognition of long-term environmental policies and strategies by applying an ecological management to preserve biodiversity and sustainable exploitation of natural resources;
Knowing the principles of development and implementation of environmental projects aiming the ecological management plans, integrated into the practice of management at the level of community involvement.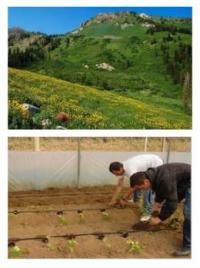 Career Opportunities, according to the Classification of Occupation in Romanian:
Environmental engineer at the Environmental Protection Agencies, Environmental Guard, City Halls, Commercial Companies, Agricultural Directions, APIA;
Member of teams for balance sheet and impact studies, in hydrological, pedological, geological, geomorphological study teams, of resource assessment.
Professional perspectives according to the Romanian Occupation Code :
Addressability: By content and specific, the master "MANAGEMENT OF NATURAL AND ECOLOGICAL RESOURCES" addresses: graduates of bachelor's degree , interested in the knowledge and deepening of the complex problems of the management of natural resources; business specialists who want their sustainable development; specialists in environmental surveillance structures and decision-makers in enterprises and institutions; specialists from different fields of activity who want to take up a PhD in the management of natural resources; members of NGOs active in the field of environment and sustainable development.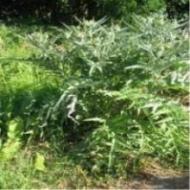 On the basis of partnerships and collaborations, the Faculty of Horticulture offers Master's students the opportunity to study internships in other Universities and Partner Institutes in France, Italy, Germany, Greece, Turkey, Spain, Bulgaria in the framework of scholarships and mobility programs awarded by LLP / ERASMUS PLUS.
Contact us at :
University of Craiova, Faculty of Horticulture Str. A. I. Cuza nr.13, Craiova, România , Dolj, RO-200585. Telephone/Fax: +40 251 41 45 41 E mail: fh_secretariat@yahoo.com